The Three Pigs/Los Tres Cerdos: Nacho, Tito, and Miguel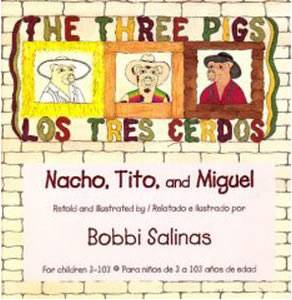 Book Synopsis:
This retold, non-violent version of The Three Pigs takes place in the Southwest. Miguel, the cleverest of the pigs, sees through the wolf's artificially sugared tricks, and ultimately destroys the wolf's power to deceive others.
En Espanol: Los Tres Cerditos: Nacho, Tito, y Miguel
Esta versión recontada, no violenta de los tres cerdos se lleva a cabo en el suroeste. Miguel, el más astuto de los cerdos, ve al lobo a través de sus trucos artificiales, y en última instancia, destruye al lobo del poder para engañar a otros.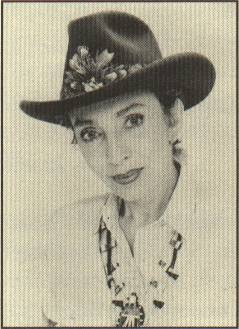 Author
Bobbi Salinas was born and raised in East L.A., a cultural center for the Indo-Hispanic community. In college, she became involved with the Chicano movement. This background has been the source of strength from which she continues to draw. Her cultural heritage was especially significant when she decided to emerge from her profession as an educator to become an entrepreneurial creator of books for children and adults. She says she became a writer to search for her own culture and the best way to present it. Now her greatest joy is having the power to create accurate educational materials about the Indo-Hispanic cultures, focusing on the lives of ordinary people. She is a self-thought writer, illustrator, and publisher.