Breaking Through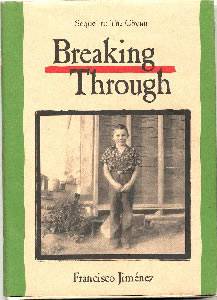 Book Synopsis:
"Are you Francisco Jiménez?" he asked firmly. His deep voice echoed in my ears.
"Yes," I responded, wiping my tears and looking down at his large black, shiny boots . . . . I followed the immigration officer out of the classroom and into his car marked BORDER PATROL.
At the age of fourteen, Francisco Jiménez, together with his older brother, Roberto, and his mother, is caught by la migra. Forced to leave their home in California, the entire family travels for twenty hours by bus, arriving at the U.S. – Mexican border in Nogales, Arizona.
In the months and years that follow, Francisco, his mother and father, and his sister and four brothers not only struggle to keep their family together, but also face crushing poverty, long hours of labor, and blatant prejudice. How they sustain their hope, good heartedness, and tenacity is revealed in this moving sequel to The Circuit. Without bitterness or sentimentality, Francisco Jiménez finishes telling the story of his youth. Once again, his simple yet powerful words will open readers' hearts and minds.
Pictured on the cover is the author, age thirteen, at Bonetti Ranch in Santa Monica, California. Jacket photo courtesy of Francisco Jiménez.
En Espanol: Traspasandose
"¿Es usted Francisco Jiménez?" pregunta con firmeza. Su profunda voz se hizo eco en mis oídos.
"Sí", respondí, borrando mis lágrimas y mirando hacia abajo a sus botas grandes y brillantes. . . . Seguí al funcionario de inmigración fuera del salón de clase hacia su automóvil marcado Patrulla Fronteriza.
A la edad de catorce años, Francisco Jiménez, junto con su hermano mayor, Roberto, y su madre, fueron atrapados por la migra. Obligados a abandonar su hogar en California, toda la familia viaja durante veinte horas en bus, llegando a Nogales, Arizona, la frontera entre Estados Unidos y México.
En los meses y años que siguen, Francisco, su madre y su padre, y su hermana y cuatro hermanos, no sólo luchan por mantener su familia, pero también se enfrentan a la pobreza aplastante, largas horas de trabajo, y prejuicio deliberantes. Cómo mantener su esperanza, la calma, y la tenacidad se pone de manifiesto en esta secuela. Sin amargura ni sentimentalismo, Francisco Jiménez termina contando la historia de su juventud. Una vez más, su simple pero potente palabras abrirán corazones y la mente de los lectores. La foto en la portada es el autor, a la edad de trece años, en Rancho Bonetti en Santa Monica, California. Chaqueta foto cortesía de Francisco Jiménez.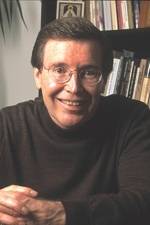 Francisco Jiménez immigrated with is family to California from Tlaquepaque, Mexico, and as a child he worked in the field of California. He is currently the Fay Boyle Professor in the Department of Modern Languages and Literatures and director of the Ethnic Studies Program at Santa Clara University. He received his B.A. from SCU and an M.A. and Ph.D., in Latin American literature from Columbia University. He has also published and edited several books on Mexican and Mexican American literature, and his stories have been published in over 50 textbooks and anthologies of literature. His collection of autobiographical short stories, The Circuit: Stories from the Life of a Migrant Child has received several literary awards. Breaking Through, the sequel to The Circuit, finishes telling the story of the author's youth. It received the Pura Belpré Authors Honor Book Award, and the 2002 Américas Award. Recipient Website: www.scu.edu/fjimenez/