The Holy Tortilla and a Pot of Beans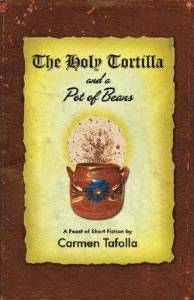 Book Synopsis:
In this wonderfully creative collection of sixteen short stories, Tafolla brings to life the bilingual/bi-cultural world of the Texas-Mexico border. As in her previous works, Tafolla celebrates the resilient human spirit of her characters amidst the prejudice and hypocrisy, the faith and magic, and the family, and community that are part of this world. The stories are poignant, even tragic, and they are funny, filled with humor. Tafolla's energy is felt throughout. As Carmen herself says, "It's about those things that are really holy and miraculous, but it's also about those very common, under-appreciated blessings, like a homemade pot of beans."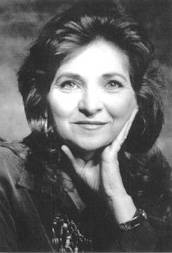 Dr. Carmen Tafolla, a native of San Antonio, is an internationally acclaimed writer, poet, performer, and educational consultant. She has developed a reputation as a folklorist of the Chicano-Mexicano community. Described by Alex Haley as a 'world class writer,' she has published poetry, screenplays, children's books, short stories and articles. Her work has appeared in over 200 anthologies, and she has performed her one-woman show, "My Heart Speaks a Different Language."
In addition to the Rivera Award winning book, The Holy Tortilla and a Pot of Beans, she has also published other recent children's books, What Can You Do with a Rebozo? , and What Can You Do with a Paleta?. Another recent children's book features the activist who stood up for the pecan shellers of San Antonio in the 1930s, That's Not Fair!: Emma Tenayuca's Struggle for Justice/¡No es Justo!: La Lucha de Emma Tenayuca por la Justicia (2008). Tafolla earned her Ph.D. at the University of Texas at Austin. In 1999, she was awarded the Art of Peace Award for writing which furthered peace, justice, and human understanding. Her work has been recognized at the Texas Book Festival, UCI National Literary Competition, and the Wellington International Poetry Festival.
He Forgot to Say Goodbye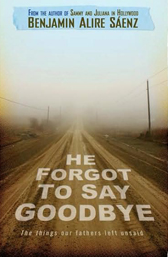 Book Synopsis:
In this carefully crafted novel, two high school boys develop an unlikely friendship despite their different upbringings. Ramiro Lopez has been raised in the Mexican American working class barrio of El Paso where his brother is lured into the world of drugs, while White Jake Upthegrove has lived in the rich West Side and has a problem managing his anger. Both boys have not known their fathers who abandoned their families early. Ramiro and Jake both come to enjoy and respect the loyal friendship of Alejandra a third strong teenager in this contemporary setting.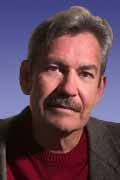 Benjamin Alire Sáenz was born in Old Picacho just outside of Las Cruces, New Mexico. He studied at St. Thomas Seminary in Denver, Colorado and at the University of Louvain in Belgium where he was ordained as a Catholic priest. He also studied at the University of Texas at El Paso, and at Stanford University where he was a Wallace E. Stegner fellow in poetry and also pursued his doctoral studies in American Literature. Sáenz is an American Book Award-winning author of poetry and prose for both adults and teens and is currently a professor in the creative writing department at the University of Texas, El Paso. His first young adult novel, Sammy and Juliana in Hollywood, was published in 2004 and won the Américas Book Award, the Patterson Book Prize, the J. Hunt Award, and was even named one of the top ten books of the year by the American Library Association.