What Can You Do with a Paleta?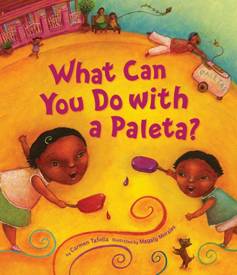 How many uses are there for a traditional Mexican popsicle treat on a hot summer day? Turns out there are quite a few, and for that the book What Can You Do with a Paleta?, written by Carmen Tafolla and illustrated by Magaly Morales, has been named the Tomás Rivera Mexican American Children's Book Award recipient for works published in 2008-09.
Tafolla is a repeat honoree, having previously won for her book The Holy Tortilla and a Pot of Beans. The award, established at Texas State University-San Marcos in 1995, is designed to encourage authors, illustrators and publishers to produce books that authentically reflect the lives of Mexican American children and young adults in the United States.
The award will be presented this fall on the Texas State campus with additional events scheduled in cooperation with the Texas Book Festival to be announced. The Tomás Rivera considers works in two categories: "Works for Older Children/Young Adult" and "Works for Younger Children,"with each category under consideration in alternate years. This year's winner was nominated as "Works for Younger Children." More than 40 books published in 2008 and 2009 in this category were considered for this year's Tomás Rivera Award.
What Can You Do with a Paleta? takes readers on a joyous stroll through the barrio while considering all the different things that may be done with a paleta–an icy, fresh-fruit treat. Tafolla's inventive and poetic writing, coupled with Morales' vibrant illustrations, work to portray the beauty of the barrio and the importance of community.
The 2010 Rivera Award Committee also named one honor book: Just in Case: A Trickster Tale and Spanish Alphabet Book, written and illustrated by Yuyi Morales and published by Roaring Brook Press.
After determining the winner of the award, the National Committee may choose to name honor books. Honor books are books that are deemed by the committee to be distinguished and truly representative of the spirit of the award. There is no set number of books to be named in this category. In the event that more than one book is named, they are announced in alphabetical order, by author, to accord equal honor to all of the books.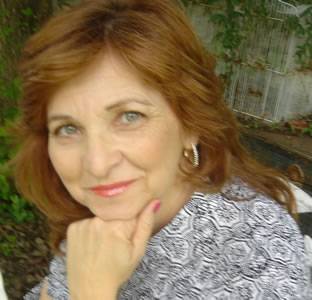 Author
Living and writing in her hometown of San Antonio, author Carmen Tafolla has cultivated a reputation as a folklorist of the Chicano-Mexicano community. Her work has been recognized at the Texas Book Festival, UCI National Literary competition and Wellington International Poetry Festival. Her children's books include That's Not Fair!: Emma Tenayuca's Struggle for Justice/ No es Justo!: La Lucha de Emma Tenayuca por la Justicia, What Can You Do with a Rebozo? and Baby Coyote and the Old Woman.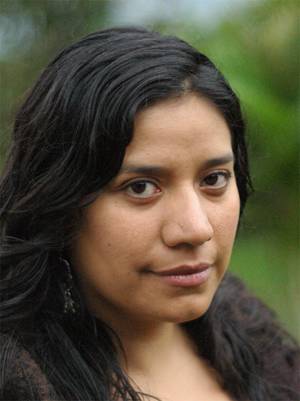 Illustrator
Magaly Morales is a native of Xalapa, Veracruz, Mexico, where she showed interest in painting and design from an early age. Her other illustrative works include A Latino Twelve Days of Christmas by Pat Mora and Chavela and the Magic Bubble by Monica Brown. Morales lives in Mexico with her husband and children where she works as a freelance designer and physical education teacher.