Works for Younger Readers: Maybe Something Beautiful: How Art Transformed a Neighborhood by Isabel Campoy and Theresa Howell, Illustrated by Rafael López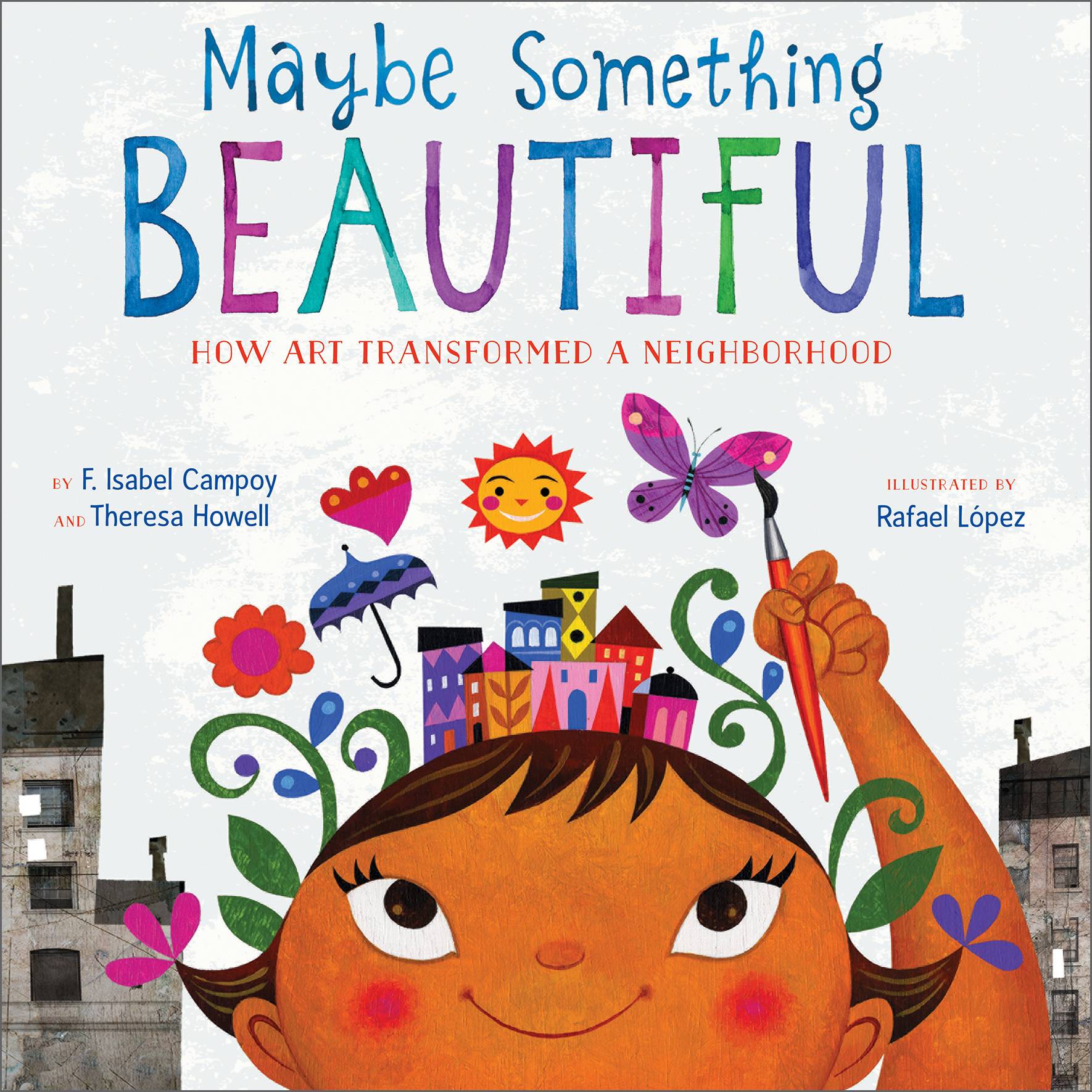 Synopsis:
Maybe Something Beautiful: How Art Transformed a Neighborhood is the triumph of a community against the darker forces of social decay. What good can a splash of color do in a community of gray? As Mira and her neighbors discover, more than you might ever imagine!
Based on the true story of the Urban Art Trail in San Diego, California, Maybe Something Beautiful reveals how art can inspire transformation—and how even the smallest artists can accomplish something big.

For more information about the book:
Visit the book website at http://maybesomethingbeautiful.com/
Watch the trailer for the book at https://www.youtube.com/watch?v=rUZ5ccdXZSA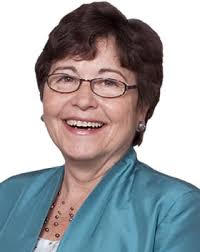 Authors
F. Isabel Campoy is the author of over 100 titles in Spanish and English including books in the areas of poetry, Poesía eres tú; cultural awareness, Yes! We Are Latinos; folklore, Tales our abuelitas told, as well as books for educators in the areas of the use of poetry in the classroom, Está linda la mar; parent involvement, Ayudando a nuestros hijos; writing, Authors in the Classroom. Her many accolades include the Laureate Award by San Francisco Public Library, ALA Notable Book List; the International Latino Book Award, and the Ramón Santiago award from NABE. She is a Member of the North American Academy of the Spanish Language.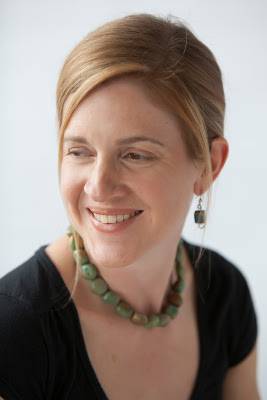 Theresa Howell began her career in publishing as a children's book editor at Rising Moon, where she helped to establish the bilingual imprint Luna Rising. She is the editor of numerous award-winning and best-selling children's books. Today she writes stories of her won and works as an independent children's book editor. Theresa lives in Colorado with her husband and two daughters where she hikes, reads, dances, and dreams.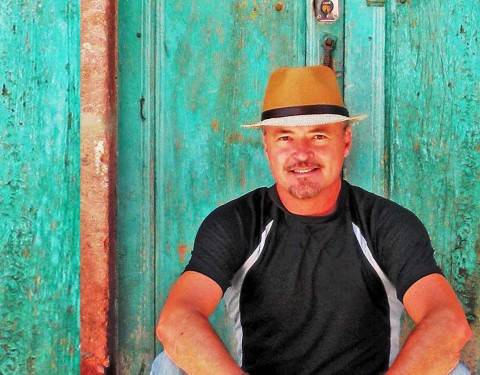 Illustrator
Rafael López grew up in Mexico City, where he was immersed in the rich cultural heritage and color of street life. His vibrant picture books include Drum Dream Girl: How One Girl's Courage Changed Music by Margarita Engle; Tito Puente, Mambo King and My Name is Celia, both by Monica Brown; and Book Fiesta! by Pat Mora. He has received the Pura Belpré and Américas awards multiple times. An acclaimed muralist, he has designed community-based mural projects nationwide.
Works For Older Readers: The Memory of Light by Francisco X. Stork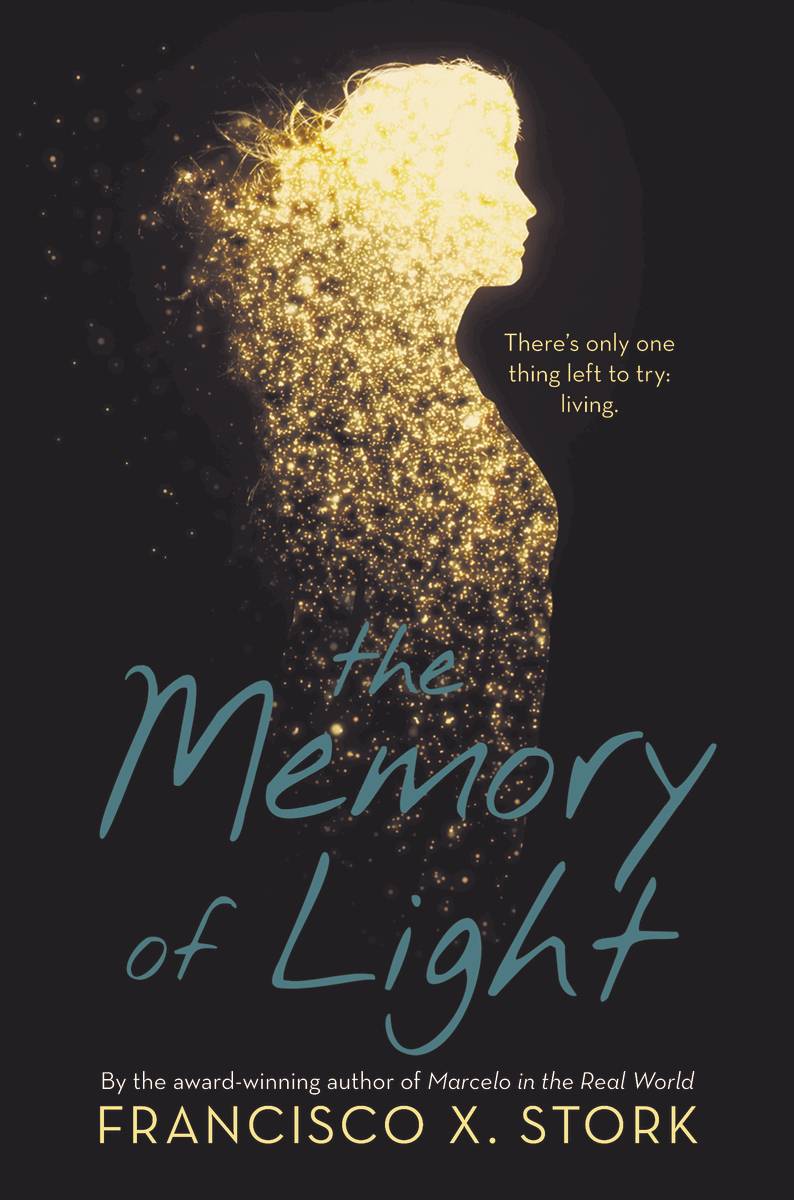 Synopsis:
In The Memory of Light, Stork tells the story of 16-year-old Vicky Cruz and her experiences and recovery after an attempted suicide. When Vicky wakes up in the Lakeview Hospital, she knows one thing: After her suicide attempt, she shouldn't be alive. But then she meets Mona, the live wire; Gabriel, the saint; E.M., always angry; and Dr. Desai, a quiet force. With stories and honesty, kindness and hard work, they push her to reconsider her life before Lakeview, and offer her an acceptance she's never had. But Vicky's newfound peace is as fragile as the roses that grow around the hospital. And when a crisis forces the group to split up, sending Vick back to the life that drove her to suicide, she must try to find her own courage and strength.

Inspired in part by the author's own experience with depression, The Memory of Light is the rare young adult novel that focuses not on the events leading up to a suicide attempt, but the recovery from one - about living when life doesn't seem worth it, and how we go on anyway.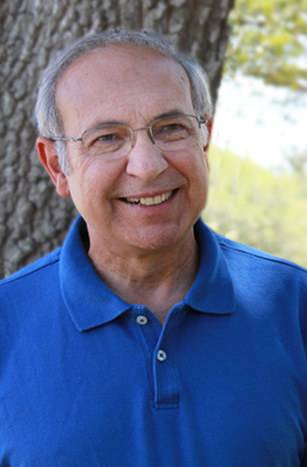 Author Biography

Francisco X. Stork was born in Monterrey, Mexico. When he was six years old, Charles Stork, a retired American citizen, married Ruth Arguelles, a single mother, adopted Francisco and moved the three-member family to El Paso, Texas. Francisco studied at Spring Hill College and then went on to get a M.A from Harvard University and a J.D from Columbia University. He worked as an attorney for affordable housing until his retirement from the practice of law in 2015. Francisco is the author of six novels, including Marcelo in the Real World, recipient of the Schneider Award, and The Last Summer of the Death Warriors, recipient of the Elizabeth Walden Award and the International Latino Award. The Memory of Light received starred reviews from Kirkus, Booklist, School Library Journal and Publisher's Weekly. Francisco lives outside of Boston with his wife. He has two grown children and one lovely granddaughter.