Works for Younger Readers: My Papi Has A Motorcycle by Isabel Quintero, Illustrated by Zeke Peña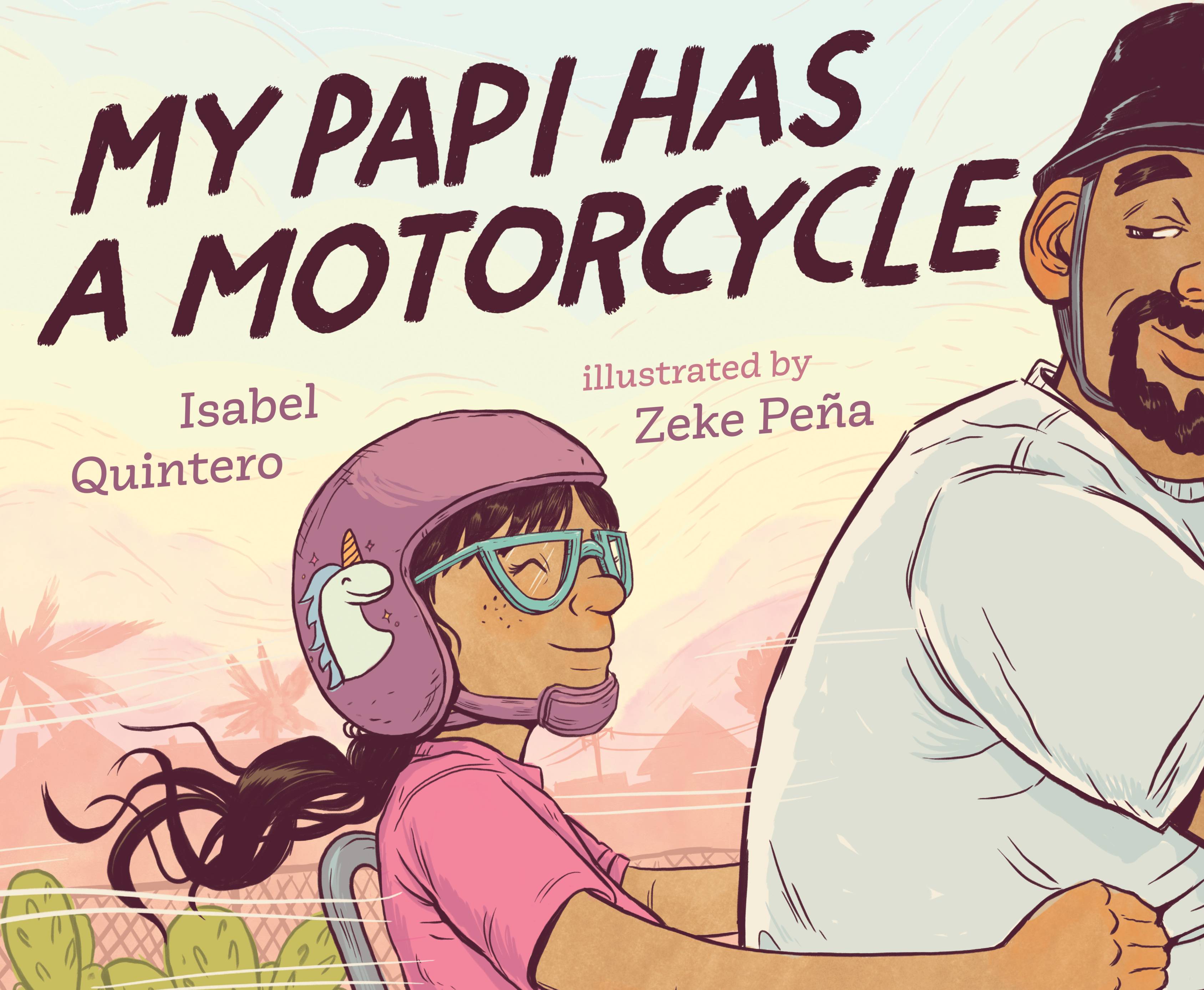 Synopsis:
When Daisy Ramona zooms around her neighborhood with her papi on his motorcycle, she sees the people and places she's always known. She also sees a community that is rapidly changing around her. But as the sun sets purple-blue-gold behind Daisy Ramona and her papi, she knows that the love she feels will always be there.
With vivid illustrations and text bursting with heart, My Papi Has a Motorcycle is a young girl's love letter to her hardworking dad and to memories of home that we hold close in the midst of change.
Author Biography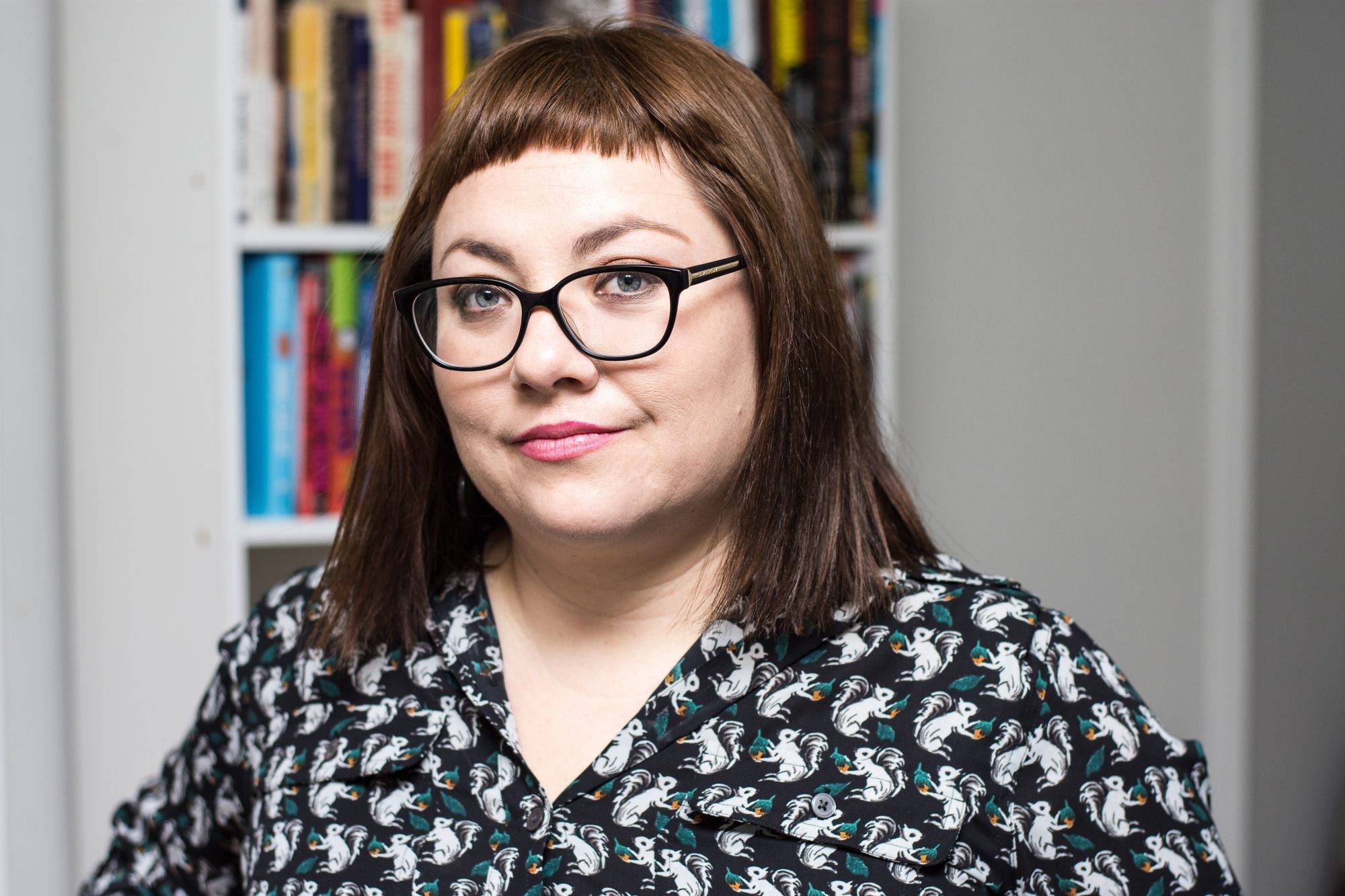 Isabel Quintero is an award-winning writer from the Inland Empire of Southern California. She is also the daughter of Mexican immigrants. In addition to Gabi, A Girl in Pieces, she has also written a chapter book series for young readers, Ugly Cat and Pablo (Scholastic, Inc.), a non-fiction YA graphic biography, Photographic: The Life of Graciela Iturbide (Getty Publications, 2018), which received the Boston Globe Horn Book Award, and most recently, a picture book, My Papi Has a Motorcycle (Kokila, 2019). Isabel also writes poetry and essays. Her work can be found in The Normal School, Huizache, The Acentos Review, As/Us Journal, The James Franco Review, and other publications.
Illustrator Biography
Zeke Peña makes comics and illustrations as an accessible way to remix history and explore complex issues. He was born in Las Cruces, NM and grew up in El Paso, TX. He has a degree in Art History from the University of Texas at Austin and is self-taught in drawing and painting. He has published work with VICE.com, Latino USA, The Believer Magazine, The Nib, Penguin Random House, Holt/Macmillan and Cinco Puntos Press. In 2018 he received the Boston Globe Horn Book Award for a graphic biography he illustrated titled Photographic: The Life of Graciela Iturbide. He recently illustrated his first children's book My Papi Has a Motorcycle, that was published by Kokila, A Penguin Young Readers imprint in 2019