New, Prospective, or Returning Students
NOTE: If you previously attended Texas State but sat out for at least one long semester (fall or spring), you'll be required to re-apply through the Office of Undergraduate Admissions. View our undergraduate majors and degree programs.
See below to learn about your next steps.
If you still have questions, you can
call us at 512.245.3050.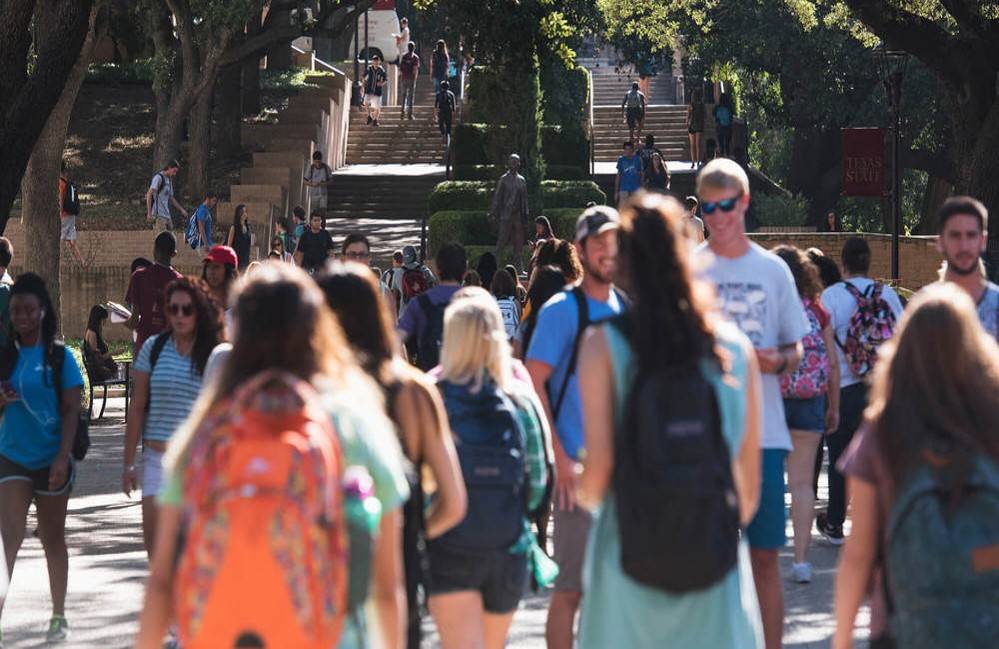 To find out all that Texas State has to offer and to visit with College of Education Advisors and faculty, consider registering for one of four annual Bobcat Days through the Office of Undergraduate Admissions.
Specifically for transfer students, you can get a tour of campus, learn about admission requirements, and have the opportunity to meet with an Admissions Counselor at a Transfer Information Session.
Start learning about our degree programs by visiting the Majors and Degree Programs page of our website and clicking on the specific degree programs that interest you.
If you plan to transfer credits to Texas State from another institution, use Texas State's Transfer Planning Guides or the Transfer Course Equivalency System to determine how your previously earned credits will be evaluated upon admission and to guide your future course selections.
Although transcript evaluation normally occurs during the review process after you've applied to the University, some students need those results in order to reach a decision of whether to transfer at all. In that case, you have the option to send any official transcript to Texas State's Office of Undergraduate Admissions and have their office evaluate the credit within 5-10 business days. For questions about that timeline or a status update after sending a transcript, email processing@txstate.edu. For follow-up questions after receiving those initial evaluation results, email eduadvising@txstate.edu.

NOTE: While an admission application isn't required for the process described above, having one on file would later expedite the process if you decide you do want to attend Texas State. To submit an application right away but avoid paying the application fee until you're sure about transferring, select the check or money order or request fee waiver option when you apply.
Apply for admission or readmission to Texas State University using the ApplyTexas application through the Office of Undergraduate Admissions. Be sure to note application deadlines.
Deadlines unique to Returning (Readmit) students are available here.
Part of the University's Admissions process includes formal evaluation of your prior transcripts. That process must be completed before you'll be able to take your next steps.
5
Complete New
Student Orientation
Once admitted to Texas State, you'll be invited by Admissions to register for New Student Orientation. Transfer students can complete their orientation experience online or by attending a group orientation experience offered on select dates on campus. New Student Orientation is mandatory for all incoming students.

Your New Student Orientation experience, whether traditional or online, will conclude with the requirement that you attend an in-person academic advising appointment. During that virtual or on-campus appointment, you'll have the opportunity to officially declare a major as well as review program requirements, consider pending transfer coursework, and ultimately discuss course options for your first semester at Texas State.
Students that have completed the New Student Orientation requirement and met with their Advisor are given access to register for classes. For help following your advising appointment see our Post NSO website.