Events And News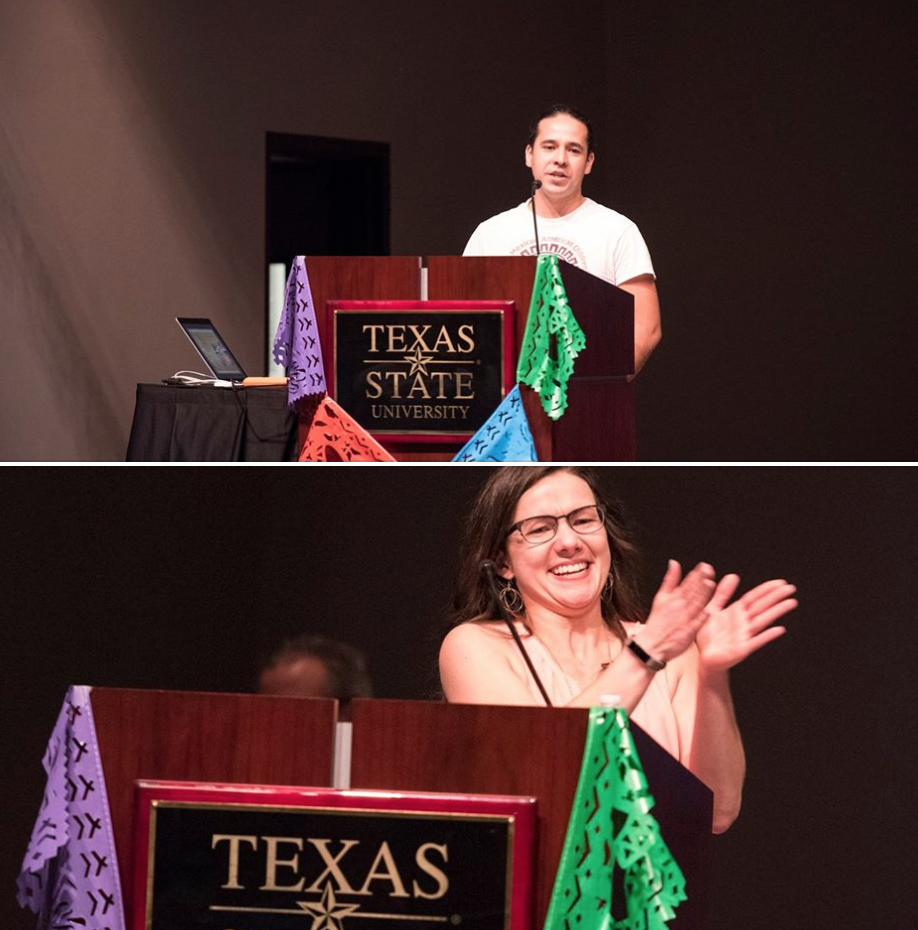 2016 Tomàs Rivera Book Award Author Presentations
Thank you to Ashley Hope Pérez and Duncan Tonatiuh--winners of the 2016 Tomás Rivera Book Award! We had a fantastic celebration on Thursday, November 3, 2016 at Texas State University with presentations by each author and from students from Jefferson High School (from San Antonio) and Pérez Elementary (Austin) and Govalle Elementary (Austin).
Congratulations to the 2016 Tomás Rivera Book Award Winners!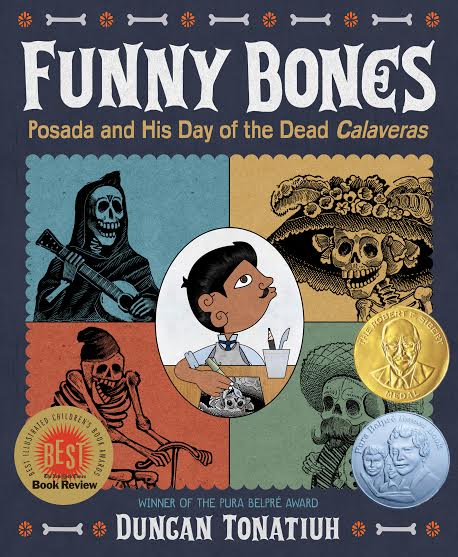 Funny Bones: Posada and His Day of the Dead Calaveras
Duncan Tonatiuh's Funny Bones: Posada and His Day of the Dead Calaveras introduces readers to the art of 'calaveras', the playful skeletons popularized by the Mexican graphic artist Jose Guadalupe Posada at the turn of the twentieth century. Using hand-drawn and digitally collaged illustrations, Tonatiuh infuses Posada's original art work with his own, resulting in a unique biography and information book that conveys the social and creative structures at work in the creation of the artwork used during the annual celebration of El día de los muertos. It also explores the way Posada designed special calaveras to comment on the social and political conditions of his time. "The extensive background information and resources support the readers' understanding of the technical, social, and cultural contexts of Posada's artwork," says Denise Dávila, a national committee member of the Tomás Rivera Children and Young Adult Award. Readers of all ages are sure to appreciate this important biography.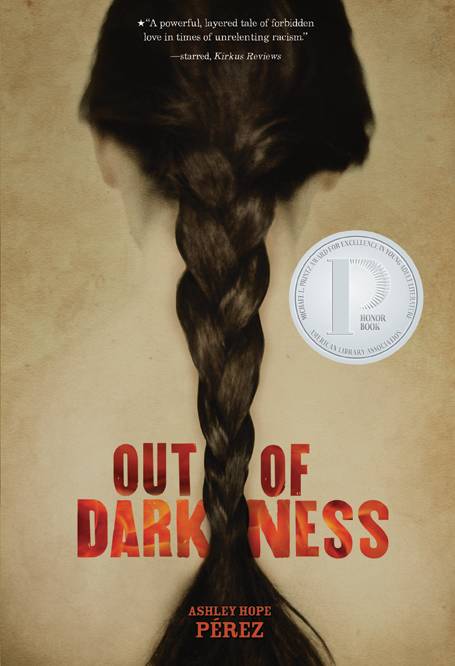 Works for Older Readers: Out of Darkness by Ashley Hope Pérez. Carolrhoda LAB
Pérez's historical fiction explores the devastating consequences of racism in the context of the worst school disaster in U.S. history. Set in New London, Texas in 1936 when oil drilling created new jobs, commerce, and a new school, we see a community reckoning with a legacy of tripartite segregation among White, Black, and Mexican families. When seventeen-year old Naomi arrives to this community from San Antonio, we feel her pride in being Mexican, her commitment to protect her younger twin brother and sister, Cari and Beto, and her fears as she encounters racist and sexual violence from school peers, shopkeepers, church goers, and her step-father, Henry, who is White. Naomi's isolated life is transformed, however, when she falls in love with Wash, a young Black man who knows the lines drawn by racial hatred as well as the dreams that might flourish through family, love, community, and education. As Naomi and Wash's love grows, so too do the pressures to conform to gendered and racial codes. In third person prose, alternating among the perspectives of Naomi, Wash, Henry, the twins, and 'The Gang' of White high school students, Pérez illuminates the contours of love and hate within a family and across a community.