Health and Wellness Coaching

New students interested in this degree program should select a major in "Public Health" on their ApplyTexas application.
The concentration and minor will later be declared with an academic advisor during New Student Orientation.
Health and wellness coaches work with individuals to improve their health and well-being using concepts from health promotion, psychology, and behavior sciences. Students who choose the Health and Wellness Coaching concentration learn to work with clients to set and achieve their health and well-being goals through the application of counseling, behavior modification, nutrition, and physical fitness principles.
Upon degree completion, students are eligible to sit for the Certified Health Education Specialist (CHES®) and the Certified Wellness Practitioner (CWP) exams, as well as Health Coach certification exams.

Considering Graduate School?
Texas State's Health and Human Performance Department offers a Master of Science in Public Health Education and Promotion for students who are wanting to further their education and qualifications.

While our office assists students seeking undergraduate degrees, Ross Wood is a career educator and the liaison to the College of Education in Career Services. He is available to review resumes, provide interview preparation, discuss search strategies, and more. To schedule an appointment, e-mail Ross [rossw@txstate.edu] with the following information: major, classification, reason for appointment, and 2-3 different dates/times that work best for your schedule.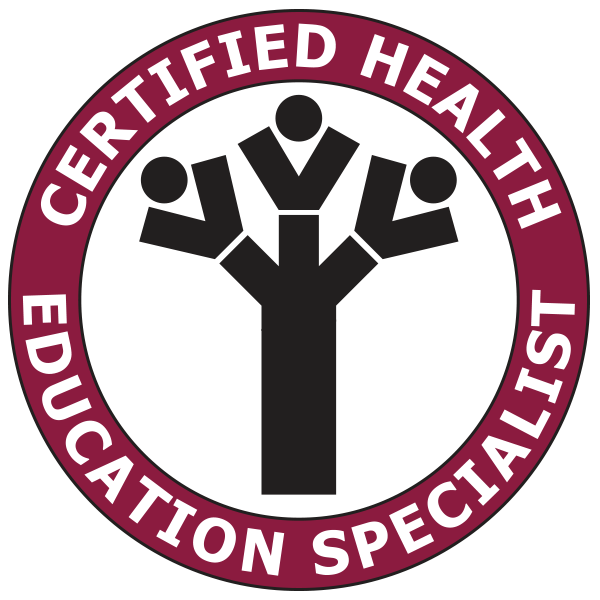 Visit the National Commission for Health Education Credentialing website to learn more about professional certification.
Schedule an appointment with a College of Education Advisor by calling 512.245.3050 or by stopping by the College of Education Advising Center in the Education building, suite 2143.

To ensure thorough understanding of degree and graduation requirements, students are required to meet with an Advisor before their record will be updated. In this appointment, an advisor can answer questions about the degree program, update the student's curriculum record in the student information system, and assist with degree planning based on the new declaration.
Minor Options
This degree program requires a Minor.
The minors on this information page might be special considerations for Health and Wellness Coaching students. A full list of minors is available in the Undergraduate Catalog.
Students wanting to declare into this degree program will be required to review and sign the Statement of Understanding form below during their advising appointment. This form is intended to provide helpful degree planning information to students early in their program to pave the way for successful planning and degree progress.
NOTE: Information included on checksheets is subject to change.
For the most updated information for each degree plan, students should refer to the appropriate Undergraduate Catalog and track their progress using a Degree Audit. Additionally, we encourage all students to meet on a semester basis with their Academic Advisor.
While students may continue following a catalog year degree plan for six years, other planning factors such as course offerings or rotations and prerequisite sequencing are subject to change each year. For that reason, the most current degree plan checksheets and sequencing guides are available below; students with questions about navigating older degree plans are encouraged to meet with an advisor.
Transfer Planning
NOTE: These resources are intended to help you PLAN AHEAD, so be sure to check these before taking transfer coursework whenever possible.
Students planning to earn college credit at another institution for eventual transfer to Texas State should refer to the Transfer Planning Guide for confirmation of which lower-level transfer coursework may be applied toward degree requirements in this specific program.
Additionally, the Transfer Equivalency Guide can be used to determine how any transfer course will be evaluated, regardless of specific degree program.
Public Health Internship courses provide an opportunity to work with a health organization or agency while completing a semester-long project applying public health and exercise sports science concepts to a community health setting. Opportunities exist in public/community health, employee wellness, and community wellness.

PH 4660 (full-time) can be completed in a fall or spring semester only after:
1) completion of all other degree required coursework;
2) grades of 'C' or better earned in PH 4100, and PH 4640;
3) minimum Major GPA of 3.0; and
4) instructor approval

PH 4360 (part-time) can be completed in a fall, spring, or summer semester only after:
1) grades of 'C' or better earned in PH 4100, and PH 4640;
2) minimum Major GPA of 3.0; and
3) instructor approval

Students declared with the Public Health major should enroll in PH 4100 in the semester prior to their internship. In this 1-credit-hour seminar course, students will learn about internship sites and the process for securing an internship, as well as working closely with one of the internship supervisors to identify potential organizations that meet their interests and professional goals. Sites are not limited to the Austin/San Marcos area; interns have been placed across the United States and even internationally.
Students needing more information can contact Lindsay McClune at lnm28@txstate.edu.
To explore student organizations specifically related to exercise science, health promotion, and recreation visit the Department of Health and Human Performance website.
You can also view a more comprehensive list of all the student organizations available across the University through the Student Organizations Council website.
You may request evaluation of a course taken previously or that you plan to take to confirm whether it is equivalent to a degree requirement in your program.

If approved, provide documentation of that approval to the College of Education Advising Center in order for the course substitution to be reflected on your Degree Audit.

The instructions below are specific to the Health & Wellness Coaching degree plan.
To request a substitution in a different College of Education program, select from our Majors and Programs list and scroll to the substitutions section at the bottom of that specific program page.