Pre-Rehabilitation Sciences

New students interested in this degree program should select a major in "Exercise and Sports Science" on their ApplyTexas application.
The Pre-Rehabilitation Sciences concentration will later be declared with an academic advisor during New Student Orientation.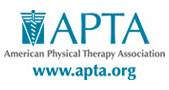 Visit the American Physical Therapy Association website to learn more about applying to various graduate Physicial Therapy programs.
The main focus of this pre-professional program is to prepare students for entrance to a graduate-level allied health program such as Physical Therapy, Occupational Therapy, Chiropractic, Physician Assistant, Orthotic/Prosthetic, or Athletic Training.

Considering Graduate School?
Texas State's Health and Human Performance Department offers several graduate programs within Exercise and Sports Science that you can explore on their website here.
While our office assists students seeking undergraduate degrees, Ross Wood is a career educator and the liaison to the College of Education in Career Services. He is available to review resumes, provide interview preparation, discuss search strategies, and more. To schedule an appointment, e-mail Ross [rossw@txstate.edu] with the following information: major, classification, reason for appointment, and 2-3 different dates/times that work best for your schedule.
3+2 Athletic Training Program
The athletic training profession requires completion of a Master's degree, which Texas State offers. Students who declare the PRS concentration have the unique opportunity of applying for possible admission to a combined degree program which allows undergraduate Exercise and Sports Science (ESS) students to enter the Master of Science in Athletic Training program the beginning of their senior year to earn a Bachelor of Exercise and Sports Science (BESS) degree and a Master of Science in Athletic Training (MSAT) degree in just five (5) years. Interested students must adhere to a more prescriptive sequence and selection of courses within the PRS curriculum in order to meet application criteria and, therefore, should seek advising early and often to stay on track.
Schedule an appointment with a College of Education Advisor by calling 512.245.3050 or by stopping by the College of Education Advising Center in the Education building, suite 2143.

To ensure thorough understanding of degree and graduation requirements, students are required to meet with an Advisor before their record will be updated. In this appointment, an advisor can answer questions about the degree program, update the student's curriculum record in the student information system, and assist with degree planning based on the new declaration.
Students wanting to declare into this degree program will be required to review and sign the Statement of Understanding form below during their advising appointment. This form is intended to provide helpful degree planning information to students early in their program to pave the way for successful planning and degree progress.
NOTE: Information included on checksheets is subject to change.
For the most updated information for each degree plan, students should refer to the appropriate Undergraduate Catalog and track their progress using a Degree Audit. Additionally, we encourage all students to meet on a semester basis with their Academic Advisor.
While students may continue following a catalog year degree plan for six years, other planning factors such as course offerings or rotations and prerequisite sequencing are subject to change each year. For that reason, the most current degree plan checksheets and sequencing guides are available below; students with questions about navigating older degree plans are encouraged to meet with an advisor.
Transfer Planning
NOTE: These resources are intended to help you PLAN AHEAD, so be sure to check these before taking transfer coursework whenever possible.
Students planning to earn college credit at another institution for eventual transfer to Texas State should refer to the Transfer Planning Guide for confirmation of which lower-level transfer coursework may be applied toward degree requirements in this specific program.
Additionally, the Transfer Equivalency Guide can be used to determine how any transfer course will be evaluated, regardless of specific degree program.
The AT 4360 Internship in Clinical Settings course may be taken to satisfy Prescribed Elective requirements. Students may register for the course after completion of AT 3311 and AT 3312, and preferably after/with AT 4313. Enrollment requires a 2.75 Texas State GPA.

The internship consists of 200 hours split between a minimum of two different clinical sites in a fall or spring term. There are many different healthcare sites to choose from depending on a student's career goals. The internship experience is of great value not just for observation hours for graduate school, but also for networking and experience.
Students needing more information can contact Britney Webb at bw27@txstate.edu.
To explore student organizations specifically related to exercise science, health promotion, and recreation visit the Department of Health and Human Performance website.
You can also view a more comprehensive list of all the student organizations available across the University through the Student Organizations Council website.
You may request evaluation of a course taken previously or that you plan to take to confirm whether it is equivalent to a degree requirement in your program.

If approved, provide documentation of that approval to the College of Education Advising Center in order for the course substitution to be reflected on your Degree Audit.

The instructions below are specific to the ESS - Pre-Rehabilitation Sciences degree plan.
To request a substitution in a different College of Education program, select from our Majors and Programs list and scroll to the substitutions section at the bottom of that specific program page.
EXAMPLES: ENG 1310, ENG 1320; MATH 1315*; CHEM 1341*, CHEM 1342*; PHIL 1305 or 1320; ART or DAN or MU or TH 2313; HIST 1320, HIST 1320; POSI 2310, POSI 2320; PSY 1300*; COMM 1310; ENG 2310 - 2360

Submit: Transfer Evaluation Request

*If initially approved above, the following require a second approval:
PSY 1300 - submit to Psychology
MATH 1315 - submit to College of Science
CHEM 1341 and CHEM 1342 - submit to College of Science

EXAMPLES:
Major, Concentration, Support

Submit one of the following PRS substitution request forms:


For the courses below, instead follow these instructions:
CHEM 1141, CHEM 1142, and CHEM 2341/2141 - submit to College of Science
PHYS 1315/1115 - submit to College of Science