New applicants should select a major in "Recreation Studies" on their ApplyTexas application.
The Therapeutic Recreation concentration will later be declared with an academic advisor during New Student Orientation.
Recreational Therapy, otherwise known as Therapeutic Recreation, utilizes specialized applications of recreation and other activity-based, experiential interventions to address the assessed needs of individuals with illnesses and/or disabling conditions, as a means to psychological and physical health, recovery and well-being. In short, therapeutic recreation specialists assist in improving or maintaining the health status and quality of life for persons with various disabilities.
These allied health professionals work in a variety of settings such as hospitals, non-profit organizations, mental health agencies, rehabilitation centers, and federal and state agencies.

Considering Graduate School?
Texas State's Health and Human Performance Department offers several programs for students with a background in Recreation Administration who are wanting to further their education and qualifications. These include programs in Exercise and Sports Science and the Master's of Science in Therapeutic Recreation.

While our office assists students seeking undergraduate degrees, Ross Wood is a career educator and the liaison to the College of Education in Career Services. He is available to review resumes, provide interview preparation, discuss search strategies, and more. To schedule an appointment, e-mail Ross [rossw@txstate.edu] with the following information: major, classification, reason for appointment, and 2-3 different dates/times that work best for your schedule.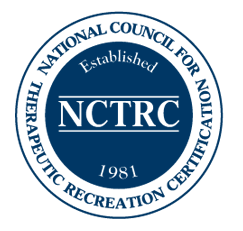 Visit the National Council for Therapeutic Recreation Certification website to learn more about the Therapeutic Recreation profession.

Visit the Council on Accreditation's website to learn more about professional certification.
Schedule an appointment with a College of Education Advisor by calling 512.245.3050 or by stopping by the College of Education Advising Center in the Education building, suite 2143.

To ensure thorough understanding of degree and graduation requirements, students are required to meet with an Advisor before their record will be updated. In this appointment, an advisor can answer questions about the degree program, update the student's curriculum record in the student information system, and assist with degree planning based on the new declaration.
Students wanting to declare into this degree program will be required to review and sign the Statement of Understanding form below during their advising appointment. This form is intended to provide helpful degree planning information to students early in their program to pave the way for successful planning and degree progress.
NOTE: Information included on checksheets is subject to change.
For the most updated information for each degree plan, students should refer to the appropriate Undergraduate Catalog and track their progress using a Degree Audit. Additionally, we encourage all students to meet on a semester basis with their Academic Advisor.
While students may continue following a catalog year degree plan for six years, other planning factors such as course offerings or rotations and prerequisite sequencing are subject to change each year. For that reason, the most current degree plan checksheets and sequencing guides are available below; students with questions about navigating older degree plans are encouraged to meet with an advisor.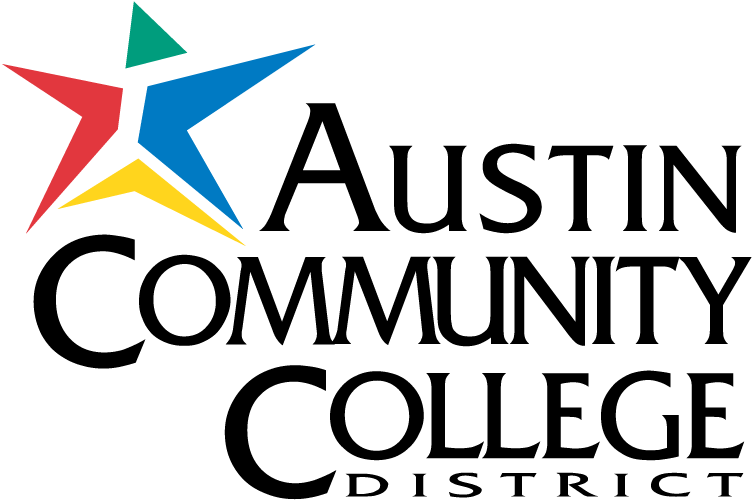 Starting at Austin Community College?
Click HERE to see how your Human Services coursework will apply towards Texas State's requirements.
Transfer Planning
NOTE: These resources are intended to help you PLAN AHEAD, so be sure to check these before taking transfer coursework whenever possible.
Students planning to earn college credit at another institution for eventual transfer to Texas State should refer to the Transfer Planning Guide for confirmation of which lower-level transfer coursework may be applied toward degree requirements in this specific program.
Additionally, the Transfer Equivalency Guide can be used to determine how any transfer course will be evaluated, regardless of specific degree program.
The REC 4681: Internship in Therapeutic Recreation course is a degree requirement that consists of 560 hours and provides a hands-on, professional learning experience in the delivery of therapeutic recreation services. It is this phase of professional preparation that enables the student to apply knowledge and skills of the therapeutic recreation process and gain practical experience under the mentoring of a nationally certified Recreation Therapy Professional and an academic supervisor also holding the national certification (CTRS).
This course can be completed in a fall or spring term and requires:
1) prior completion of all other degree required coursework;
2) grades of 'C' or better earned in REC 1310, REC 1370, REC 2335, REC 2336, REC 2370, REC 3325, REC 3370, REC 3371, REC 4370, REC 4371, & REC 4380;
3) a minimum 2.25 Major GPA
Students needing more information can contact Shelby Sharpe at sj1174@txstate.edu.
To explore student organizations specifically related to exercise science, health promotion, and recreation visit the Department of Health and Human Performance website.
You can also view a more comprehensive list of all the student organizations available across the University through the Student Organizations Council website.
Study-in-America | REC 4335
Summer 2023 | Idaho Backpacking
CRITERIA: Completion of REC 1330, REC 2335, & Instructor Approval
This program will be primarily taught online (in June) except for a 1-week backpacking trip in July. In June, students will plan all aspects of the backpacking trip. While planning, students will learn about risk management, outdoor programming, and expedition planning.
Backpacking Field Trip | July 5th-12th: Students will backpack into the Frank Church Wilderness of No Return to alpine lakes and rivers to fly fish, camp, and be in nature.

Interested students should contact Dr. Anthony Deringer at AnthonyD@txstate.edu
Study Abroad
Summer 2024
Faculty-Led program in Melbourne, Australia
CRITERIA: 2.5 Texas State GPA, sophomore classification
[otherwise no additional course prerequisites]
All majors are welcome! Students will have behind-the-scenes tours of recreation and sport facilities and parks, meet with managers from all sectors of the recreation and sport industry, and learn from faculty abroad. The trip will also include visits to cultural and scenic locations in and around Melbourne. The majority of coursework will be completed online and will be available for students to work on prior to departure. There will be class meetings throughout the program. Students will have free time on evenings and weekends to explore on their own.

The following course offerings are planned:
REC 3325
REC 4318G (approved substitution for REC 3340)
REC 4318H (approved substitution for REC 3351)
*Note that typical prerequisite course requirements are being waived for this study abroad experience.

Questions may be directed to Dr. Zimmermann at jz15@txtate.edu.

TO APPLY: Interested students must complete the following three steps in order to be considered for participation:
1
Schedule and attend an advising appointment to determine if you will meet the eligibility requirements for study abroad next summer.
3
Complete the official study abroad application online by their stated deadline (estimated November 2023 - early February 2024).
You may request evaluation of a course taken previously or that you plan to take to confirm whether it is equivalent to a degree requirement in your program.

If approved, provide documentation of that approval to the College of Education Advising Center in order for the course substitution to be reflected on your Degree Audit.

The instructions below are specific to the Therapeutic Recreation degree plan.
To request a substitution in a different College of Education program, select from our Majors and Programs list and scroll to the substitutions section at the bottom of that specific program page.
EXAMPLES: ENG 1310, ENG 1320; MATH 1315*; 030 Life and Physical Sciences; PHIL 1305 or 1320; ART or DAN or MU or TH 2313; HIST 1320, HIST 1320; POSI 2310, POSI 2320; PSY 1300* or SOCI 1310*; COMM 1310; ENG 2310 - 2360

Submit: Transfer Evaluation Request

*If initially approved above, the following require a second approval:
MATH 1315 - submit to College of Science
PSY 1300 - submit to Psychology